What makes us different as a solicitor's practise is how we view our relationship with our clients.
At McKenna & Co Solicitors our clients are central. We are committed to supporting and serving our clients. We understand that our clients are just like us, ordinary people with real problems often simple sometimes complex.
We place our ethos and focus on our clients as individual people with real problems that we can help them solve. This ensures we get results for our clients that make a difference.
We have strong trustworthy and lasting relationships with our clients. We are hardworking and approachable lawyers. We treat all our clients as real people who deserve our courtesy and attention. We recognise that without our clients we have no practise.
We recognise that we cannot be all things to all people, but we can be all things to our clients.
We believe no problem is unsolvable with the right expert advice and help.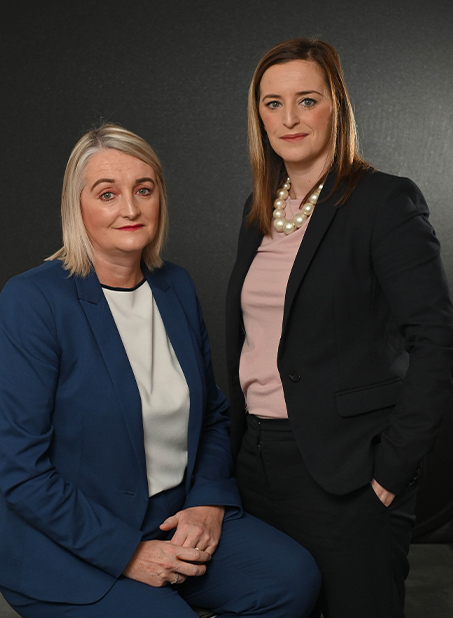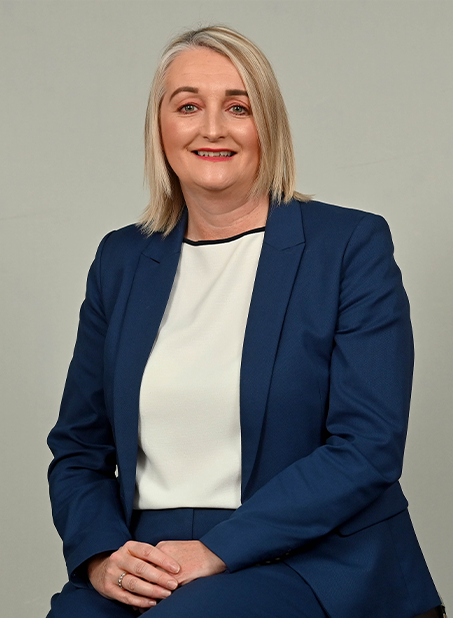 Alexis McKenna
DIRECTOR
Alexis McKenna is the founding director and partner of McKenna & Co. Solicitors. Alexis graduated from Queens University Belfast in 1994 and was admitted onto the Role of Solicitors in 1996. Alexis served her apprenticeship at a leading Belfast practise; founded McKenna Boyd Solicitors in 2000 and McKenna & Co. in 2014.
Alexis is a qualified Solicitor Advocate since 2007 and a member of Belfast Solicitors Association and the Association of Personal Injury Lawyers.
Alexis deals with all aspects of civil and criminal litigation. Alexis has over 20 years of experience of dealing with compensation claims for road traffic collisions, tripping accidents, accidents in the workplace, asbestosis, industrial deafness, medical negligence, false imprisonment, civil injunctions and breaches of human rights.
We have obtained settlements and damages in civil actions now for thousands of clients and the compensation we have obtained on their behalf is in excess of one million pounds.
Alexis also deals with divorce, separation and financial matters that arise during the course of a relationship breakdown. Alexis has responsibility for all probate and administration of estates matters.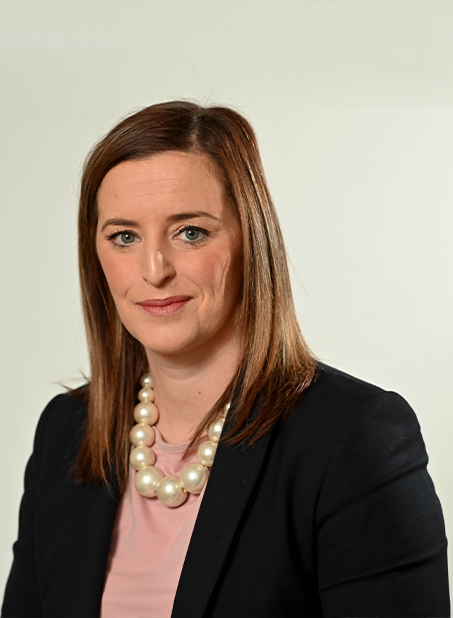 Helen McKenna
Director
Graduated from The University of Ulster in 2006 and attended the Queens University Institute of Professional Legal Studies in 2008. Helen was admitted on to the Roll of Solicitors in September 2009 and was made partner in November 2020 and director in January 2021 of McKenna & Co Solicitors
Helen specialises in both Family Law and Property Law. Since qualification Helen has amassed a vast and varied experience in assisting clients with all areas of Family law specialising in both resolution of parental contact disputes and assisting parents in proceedings brought by social services. Helen also specialises in Family Homes and Domestic Violence assisting victims of domestic violence and obtaining Occupation Orders and Non-Molestation Orders.
Helen is an accredited member of the Children's Order Panel, the Association of Family Law Solicitors and of the NIGALA Panel of Solicitors representing children and young people in family proceedings.
Helen also specialises in property law and offers quality advise and assistance to clients buying and/or selling their homes, re-mortgaging or letting. Helen is a member of many Mortgage Lender solicitor panels and is also a member of the Northern Ireland Co-Ownership Housing Association Solicitors Panel offering assistance to first time buyers.
Get in touch with us today!